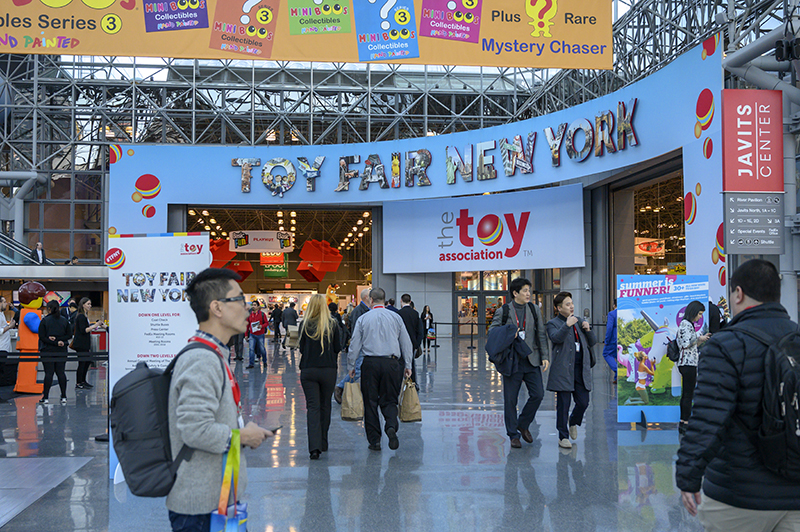 As soon as someone finds out you work in the toy industry, the next question to follow is almost always the same: what are the hottest toys this year?
Luckily, those attending Toy Fair New York (22 to 25 February 2020) can get a jump start on their response as the show continues to serve as a global scouting grounds for toys and games that will be on every kids' wish list for the next holiday season.
For those looking for some extra trend-spotting ammunition heading into the show, this year's Toy Trends Briefing is the perfect guide for media, buyers, and other show guests on what to look for as they navigate the show floor. Now held on day one of Toy Fair (22 February at 1:30 p.m. in Room 1E09 of Hall 1E), the seminar will give attendees the inside scoop on six top trends influencing the toy aisles and use products straight off the show floor to highlight just how impactful these trends will be on play and kids' entertainment in 2020. Details about the trends will be posted at www.ToyAssociation.org/trends following the show.
"Many in the industry will see these products for the first time at Toy Fair, but our trend team has been meeting with toymakers months out to discover the biggest innovations and latest trends shaping the viewing and shopping habits of today's kids," said Adrienne Appell, senior director of strategic communications at The U.S. Toy Association. "You'll have to attend the trend briefing for all the details but what we can say is that while the changing landscape of kids entertainment is having a profound impact on the toy aisles, you'll also find an equal rise in innovative twists on screen-free play to balance it out."
Show attendees will also see trend-driven topics spill over into Toy Fair's Creative Factor programming this year. The Creative Factor, which aims to support and foster growth within the global toy inventor and designer community, has broadened its educational offerings at the show with more sessions covering hot topics than ever, including AR, voice-activation, robots, sustainability, social media and storytelling, product design, new retail experiences, and many more (events).
"It's exciting to see how new demands of today's kids and parents – from limits on screen-time to more eco-conscious shopping – are impacting not only what are on toy shelves but also the process by which designers and inventors create these playful products," said Appell. "We look forward to delving into deeper discussions on all this and more at Toy Fair New York 2020!"
Kristin Morency Goldman
The Toy Association
Toy Fair New York (22-25 February) is the largest toy and play marketplace in the Western Hemisphere. To learn more about the show visit www.ToyFairNY.com or download the free Toy Fair Mobile App (available in the Apple Store and Google Play).